Around the World in 80 Lays.
That sounds really hot.
Listen as Melanie Curtin opens her journal and shares some of her adventures as a sex-positive woman traveling the world.
Melanie's new book is the detailed account of her bold personal journey into an uncomonly liberated female sexuallity.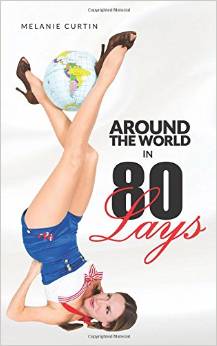 Around The World In 80 Lays is Sex & The City meets Eat, Pray, Love: a fun, funny, and above all sexy collection of one young woman's (true) international travel dating adventures.
In this interview, we get raw and talk about sex, romance, adventure and breaking the molds of what is possible for women…and men.
Click Here to get Melanie's new book on Amazon.